Do You Have An Excavation Project We Can Help With?
"No job too big or too small…"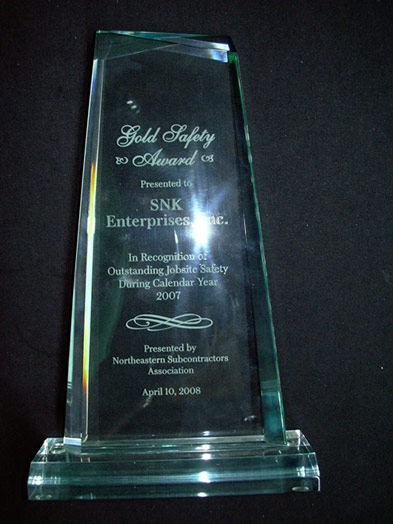 … is stated by many but at SnK Enterprises we prove it! From a residential driveway to the many commercial/industrial projects we have successfully completed over the years we accommodate each client with complete professionalism and care.
Projects such as the Pine Street stabilization in Rensselaer, NY, Schroon Lake Bandstand renovations and the various projects completed for local, state and the federal government are a testament to our philosophy.
With Department of Energy (DOE) cleared personnel, our "we can do it" approach is the driving force in providing new and modern equipment to insure that your project is completed on time and within budget.
SnK's Experience Modification Rate (EMR) has been promulgated for the following years at:
Meet Our Team
In an industry where the actual size of a project can be challenging we provide the distinction of a composed, experienced, professional staff to properly execute the task.
If you have any questions for us, feel free to drop us a note using the form below.